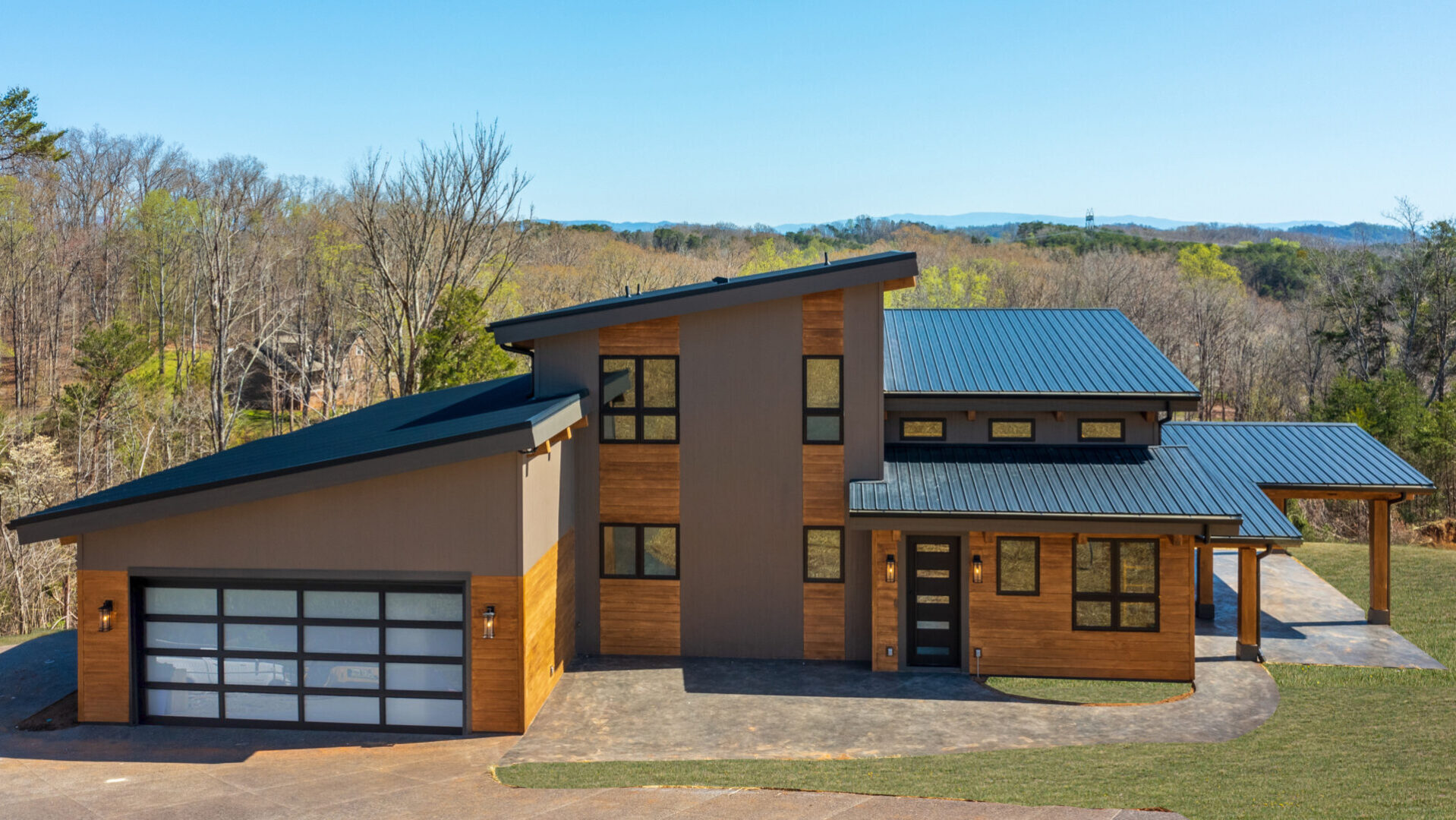 Main floor heated: 1600
Upper floor heated: 600
Total conditioned: 2200
Covered porches: 600
Screen Porch: 0
Patios: 400
Garage: 600
Storage: 400
Unfinished basement: 500
Total non-conditioned: 2500
TOTAL ON BOTH: 4,700
Original Modern design featuring timber applications, rare designer concepts, stamped concrete, unique counter tops, custom cabinets, supreme stainless-steel appliances, hardwood flooring, custom tile designs, high ceilings, foam insulation and plenty more!
Photographs of homes may show modifications to the original blueprints made at a customer's request.
Please contact us at (423)-836-2947 with any questions.